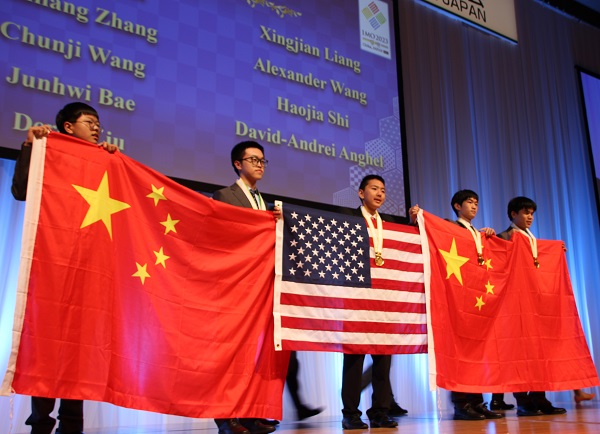 China takes first place by country
Updated:2023-07-13
The participating teams' total score determines the countries' ranking in the International Mathematical Olympiad. The country rankings have also been confirmed with the announcement of individual results on July 12th, Wednesday.
China secured the first place for the fifth consecutive year. Among the 112 teams participating this time, they were the only team to have all members win gold medals, making it an impressive first place.
The United States, South Korea, Romania, and Canada occupy the second to fifth places, with Japan following in sixth place. A total of 618 participants took part in this contest, including 67 female participants.
For more detailed country-specific results, please visit the following webpage:
https://www.imo-official.org/year_country_r.aspx?year=2023&column=total&order=desc