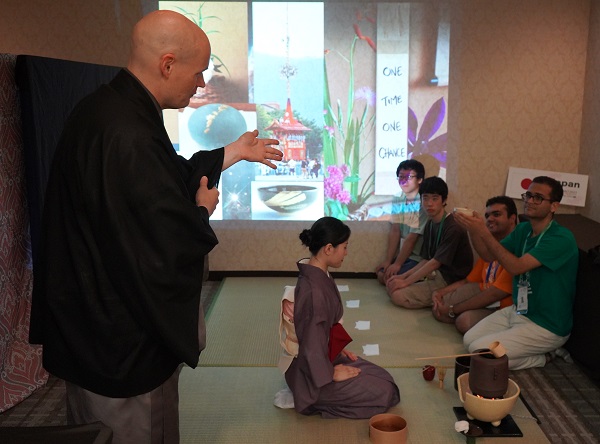 Experience of Japanese culture through tea ceremony
Updated:2023-07-11
On the afternoon of the 9th, after the exams were over, a tea ceremony experience event was held at "Koubai" on the 1st floor of TKP Garden City Makuhari as an opportunity to experience Japanese culture.
Michael Hardy Sōgetsu, an instructor of the Urasenke tea ceremony and a resident of Kyoto from the United States, served as the instructor. The contestants sat in the formal seiza posture, enjoyed wagashi, traditional Japanese sweets, and drank matcha, powdered green tea.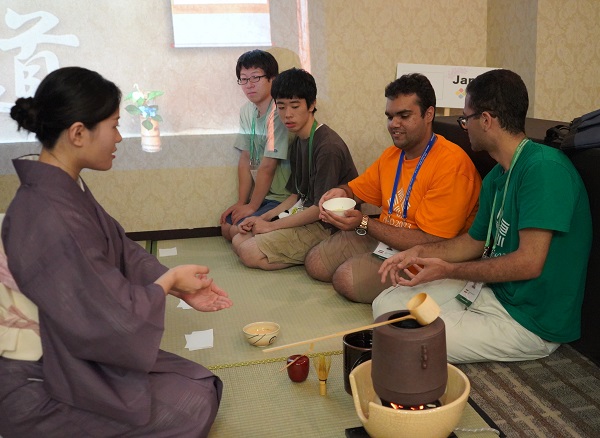 They witnessed the process of preparing matcha right in front of their eyes. The experience session lasted six hours from 3 pm, and approximately 60 contestants from various countries such as Africa, Arabia, Asia, Northern Europe, and South America participated, enjoying Japanese culture through their five senses.